The Greater Charlottetown Area Chamber of Commerce announced Dawn Binns of Insight Brand & Marketing Studio as its 114th Board of Directors President. Binns was sworn in alongside fellow directors at the Chamber's 132nd Annual General Meeting, held on Tuesday, May 14, 2019 at the Delta Hotels by Marriott Prince Edward.
Binns is co-owner of Insight Brand & Marketing Studio, a full-service branding and marketing agency located in Charlottetown. She and her business partner Kerry Anne MacDougall have grown the firm to nine staff with expertise in video production, graphic design, social media management and campaign development.
In the Chamber community, Binns is known for being a dedicated supporter and volunteer. She served as a member of the Advocacy Committee for eight years and is currently acting as committee chair. As a Board member, she has given her time and expertise to projects such as the Partnership for Growth, the Board Governance Review, and the Student Entrepreneur Award.
"I've always believed in what the Chamber stands for and the work it does to be the voice for our local business community," said Binns. "I'm excited to take on this leadership role and to work with Board members, staff and the business community to deliver on the strategic goals of the organization."
Binns graduated from Acadia University with a Bachelor of Arts degree. She later graduated from St. FX University with a Bachelor of Education and a Masters of Adult Education. She lives in Stratford with her two children Andrew and Kristen.
Joining President, Dawn Binns on the Chamber Board Executive is:
1st Vice-President, Colin Younker, Spa Total Fitness Centre
2nd Vice-President, Barb Smith, Stewart McKelvey
Vice-President Finance, Doug Ezeard, Arsenault Best Cameron Ellis
Past President, Jennifer Evans, Ocean 100/Hot 105.5
Reappointed Chamber Board Directors include:
Jeff Murphy, Murphy's Pharmacies
Ashlee London, Elanco Canada
Mike Cronkhite, Grant Thornton LLP
Frank Chen, McInnes Cooper
Jeff MacKenzie, Confederation M&A
Bill DeBlois, Buns & Things Bakery
Kim Griffin, Maritime Electric
New Board Directors include:
Ben Parsons, KKP Charlottetown
Li Yuan Ma, Royal Bank of Canada
Shawn MacLernan, Fair Isle Ford
The Chamber's Annual General Meeting and Board of Directors swearing-in ceremony was followed by the Economic Outlook 2019: A Conversation with Premier Dennis King. After this discussion was the President's Annual Luncheon where Canadian Chamber President & CEO Hon. Perrin Beatty delivered the keynote address to a room of over 475 business and community leaders. The luncheon was sponsored by Richardson GMP.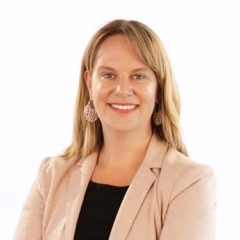 Photo: Dawn Binns was sworn in as the 114th Greater Charlottetown Area Chamber of Commerce Board of Directors President