The Greater Charlottetown Area Chamber of Commerce is pleased to present Manjit Minhas as they keynote speaker at the 13th annual Biz2Biz Expo on Thursday, October 18, 2018. The keynote address will take place at 11 a.m. at the Eastlink Trade Centre.
Manjit Minhas is an entrepreneur and judge on CBC's Dragons' Den. Minhas runs the 10th largest brewery in the world – a brewery she helped build from scratch. Her unprecedented success demolishes stereotypes, surprised her competitors and cleared a path for entrepreneurs of every age and gender.
Minhas has been able to do what few ever thought possible—break into the notoriously competitive and male-dominated beer and spirits industry and grow her company to incredible success. She's been profiled in Maclean's, The Globe and Mail and on The National and was recently named one of Canada's Top 40 Under 40, a distinction honouring outstanding Canadian leaders. 
"An entrepreneur's passion is what gets you through every day and it also helps you see the bigger vision," said Manjit Minhas, "If you have a dream, absolutely, you can live it."
At the age of 19, Minhas started Mountain Crest Liquors Inc. (MCLI) and in late 2002 she entered the beer market with Mountain Crest Classic Lager. It quickly became the first successful beer company to enter Canada in decades. MCLI is now making waves international; producing, developing, and marketing over 90 brands, and having served over six billion pints of beer.
"We're honoured to have Manjit join us as keynote speaker at this year's Biz2Biz Expo," said Jennifer Evans, President of the Greater Charlottetown Area Chamber of Commerce. "Manjit's innovation, determination and leadership will inspire our growing community of entrepreneurs."
The author of the book Brewing Up a Damn Good Story, Manjit Minhas has received many awards, including Canada's Women Executive Network's Top 100 Women Entrepreneurs, Profit's Top Growth Entrepreneur, and Chatelaine's Top Entrepreneur Woman of The Year.
The Biz2Biz Expo, co-sponsored by Arsenault Crozier and Stewart McKelvey, is Atlantic Canada's premiere business to business tradeshow hosting close to 2,500 attendees and 125 exhibitors each year. The Expo provides the local business community the opportunity to network and showcase their products and services. The event is presented with support from the Atlantic Canada Opportunities Agency and Innovation PEI.
"The annual Biz2Biz Expo is a great showcase for Island businesses in a professional trade show environment during Canada's Small Business Week. The Government of Canada is pleased to support the 2018 Biz2Biz Expo with a $27,000 investment through ACOA, to support marketing and programming costs related to the event," said Charlottetown MP Sean Casey, on behalf of the Honourable Navdeep Bains, Minister of Innovation, Science and Economic Development, and Minister responsible for the Atlantic Canada Opportunities Agency.
The 13th annual Biz2Biz Expo takes place on Thursday, October 18, 2018 from 10 a.m. – 4 p.m. at the Eastlink Centre in Charlottetown. Businesses looking to register can visit www.charlottetownchamber.com. Public attendance to the Expo is free.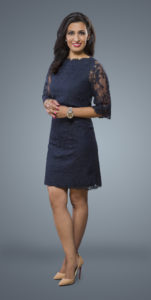 Manjit Minhas, Founder of the 10th largest brewery in the world and co-star of CBC's Dragons' Dens to deliver keynote at Biz2Biz Expo