The Greater Charlottetown Area Chamber of Commerce will celebrate Kim Green as the 2019 Entrepreneur of the Year at the President's Excellence Awards on November 21st.
"Kim's journey of owning her own business speaks to her drive and belief in the possible," says Dawn Binns, Chamber President. "As a strong voice for local business and someone not afraid to take risks, Kim is an inspiration to upcoming entrepreneurs in our community."
Green is the Owner and CEO of Kays Wholesale Inc. Almost ten years ago, she left her leadership role as CEO of Tourism Charlottetown & the PEI Convention Partnership and the security that comes with a salaried position to become an entrepreneur.
Green saw an opportunity to re-open the former Kays Brothers as Kays Wholesale Inc. with the intention to operate for one year as a trial. The reestablishment of Kays began with four employees, no sales, no inventory, and a limited supply chain. Ten years later, the business has undergone five expansions and employs 30 full-time and three part-time staff. Sales have grown to over $11 million and the customer base has expanded through the Maritime provinces.
"I am both very honoured and humbled by this award. Each day, I work with entrepreneurs at different stages in their journey and I see first-hand the hard work, stress, and overall dedication that goes into owning your own business. They are all an inspiration to me," said Green. "I would like to thank the PEI business community for their support. We really do have a unique community in that supporting local is a priority and we all need to do everything we can to support economic development through entrepreneurship."
Being a business to business wholesaler, Green is a fierce supporter of the advancement of entrepreneurship on PEI.  She was recently chosen from over 400 nominees to participate in the Wallace McCain Institute Entrepreneurial Program.
Green resides in Charlottetown with her husband, Roddy Willis and their two sons Zack and Ben.
Sponsored by Provincial Credit Union, the President's Excellence Entrepreneur of the Year Award recognizes the accomplishments and entrepreneurial spirit of an individual in the community. The Chamber's Executive Committee selects the winner.
The Chamber's President's Excellence Awards, sponsored by Atlantic Lottery, takes place on Thursday, November 21st, from 6:00-9:30 p.m. at the Delta Hotels by Marriott Prince Edward. Tickets are available at www.charlottetownchamber.com/2019pea  or by calling (902) 628-2000.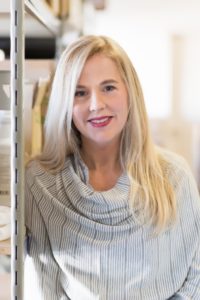 Owner and CEO of Kays Wholesale Inc, Kim Green was named the Chamber's 2019 Entrepreneur of the Year